Best Logistics Institute in Kochi, Kerala
100%Placement Assistance
NIT is a specialized educational institution that focuses on providing training and knowledge in the field of logistics. Our institutes offer courses and programs that cover various aspects of logistics, such as supply chain management, transportation, inventory management, and warehousing.
NIT gives students the necessary skills to tackle the challenges of managing complex logistics operations in industries like manufacturing, retail, e-commerce, and more. By providing practical training, industry connections, and placement assistance, logistics institutes play a crucial role in preparing individuals for successful careers in the logistics industry.
We often collaborate with industry partners, providing internship opportunities and fostering industry connections. Ultimately, a logistics institute serves as a gateway for individuals aspiring to pursue rewarding careers in the world of logistics.
BBA Logistics and Supply Chain Management (3 Years)
BBA in Logistics and Supply Chain Management is a comprehensive program that equips students with the knowledge and skills to effectively manage the complex processes involved in the movement of goods and services. This specialized field focuses on the coordination and optimization of activities across the entire supply chain, including procurement, production, transportation, warehousing, and distribution.this degree program provides students with a holistic understanding of logistics and supply chain management, enabling them to contribute to the success of organizations by streamlining operations, reducing risks, and optimizing the flow of goods and information throughout the supply chain.
B Com Logistics and Supply Chain Management (3 Years)
B Com in Logistics and Supply Chain Management prepares graduates for diverse roles in both domestic and international organizations. They can pursue careers as logistics managers, supply chain analysts, operations coordinators, procurement specialists, or consultants. The program also lays a strong foundation for further education and advanced degrees in the field.
The course aims to prepare eligible candidates for tackling business challenges in the competitive marketplace. The curriculum covers areas of purchasing, transport and distribution, control of inventories, warehousing, and management of materials.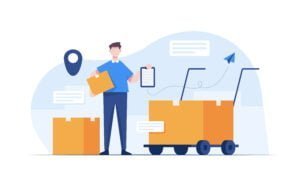 Diploma in Logistics and Supply Chain Management (6 Months)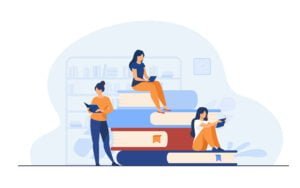 Executive Certificate Program In Logistics & Supply Chain Management From XLRI. This is an integrated course wherein students are delivered the basic concepts pertaining to the field of logistics and shaping modern supply chain management. students get hired as inventory managers, supply chain managers, operations analyst, warehouse managers, transportation managers, etc.In this program, students gain a deep understanding of logistics principles, supply chain strategies, inventory management, demand forecasting, and supplier relationship management. They learn to analyze supply chain networks, identify bottlenecks, and implement strategies to enhance efficiency and minimize costs. Students also develop critical skills in communication, problem-solving, data analysis, and project management.
"After securing a job in Warehouse Department at Qatar Airways. I can confidently say that my education in logistics and supply chain management has been invaluable. The skills and knowledge I gained during my studies have seamlessly translated into the workplace, allowing me to excel in my role".